Greetings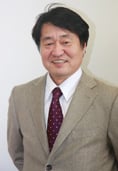 The Open Research Center for Minamata Studies at Kumamoto Gakuen University was established in April 2005. It also has a field research center in Minamata City. Since its inauguration, our efforts have been focused on developing community-based research studies. We engage ourselves in a vast variety of activities: hosting an International Forum on Environmental Damage with participants invited among the researchers and community members from the 14 environmentally disrupted areas of 13 countries around the world; accepting and training both Japanese and foreign researchers, students, and members of civic groups; organizing a national travelling exhibition of documents compiled by Shin Nihon Chisso Labor Union; holding open lectures and building a platform for regional strategies in Minamata; offering medical and welfare consultation services; and providing education on Minamata studies at the undergraduate through graduate levels to foster human resources. We have also published books and journals, such as "Minamata Studies Lecturers", "Minamata Studies Booklet", "Library of Documents for Minamata Studies", and Journal of Minamata Studies. Slow may our progress be, we have been bringing our research achievements to the attention of the society.
Minamata studies is the embodiment of our endeavor to create a new academic study, where pollution-caused Minamata disease serves as a mirror to show the negative legacy of humanity, where we learn from the inflicted community and give our achievements back to the community, and where we explore constantly with a global perspective. This challenge of ours has just begun. It is needless to say that numerous problems still remain unsolved even after half a century since Minamata disease was officially reported. The Open Research Center for Minamata Studies is devoted to promoting the research activities from the standpoints of the Minamata disease victims and the local community members, based on the long history of Minamata disease, and with focus on the future.
I first met patients of Minamata disease in 1974, a year after the court ruling of Minamata disease case. Considering myself as a latecomer, I participated in the search mission of so-called "out-of-prefecture patients" who moved to Tokai region. That is when I came to know Dr. Harada in person. I also visited Minamata in the same year, and since then, my involvement with Minamata has never been ceased. In 1999, when Dr. Harada joined Kumamoto Gakuen University, we launched the Minamata Studies Project. Reiterating our engagement in the research studies related to Minamata disease, we advance the establishment of Minamata studies advocated by Dr. Harada.
While we promote formation of the new academic field in an academic institution such as a university, what and how much can we actually do with our original methodology and subject? Bracing ourselves as a pioneer tackling an ambitious experiment, we will proceed by small incremental advances. This attempt of ours is not something we can press forward within an ivory tower: rather, we understand it as an endeavor open to a wide range of people. We sincerely ask for your cooperation, guidance, and most of all, participation to our attempt more than ever before.